JellyMe! - gel in the bottle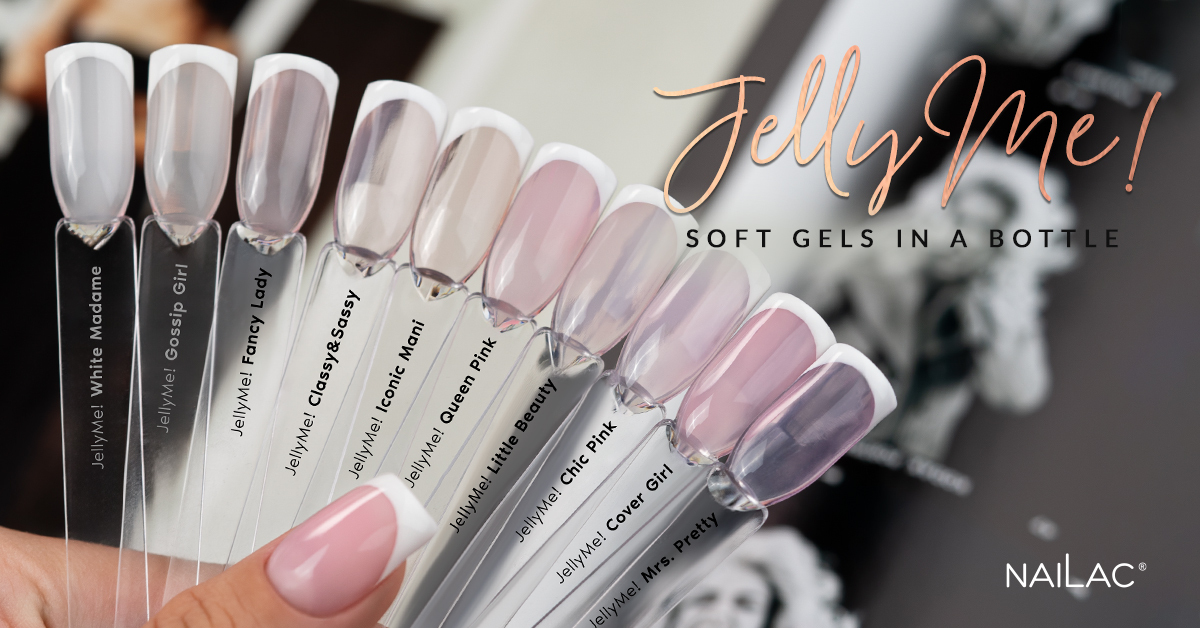 JellyMe! The super fast way to a beautiful manicure!
It is a flexible, milky gel, closed in a beautiful bottle with a brush. Its state-of-the-art formula is more flexible than the classic gel, and the comfort of working - no dripping on the "cuticles" and the feeling of guiding the gel with the brush - will make your manicure take just a moment. You just need to take the brush out of the bottle and just like with traditional hybrid nail polishes, apply it on the nail plate!
In addition, JellyMe! provides full control during work, is very comfortable in application and very lightly filing. Thanks to its phenomenal density, you can easily build up a C-curve, precisely secure side lines and reconstruct fractures and gaps. You do not need any separate accessories to work with it. You can use it to extend a broken nail, rebuild chipped or broken nail sides, fill in gaps, and strengthen weakened and thin nails. JellyMe! is perfect for working on the form and natural nail plate!
It does not crumble when worn, does not go into yellow tones and does not lift.