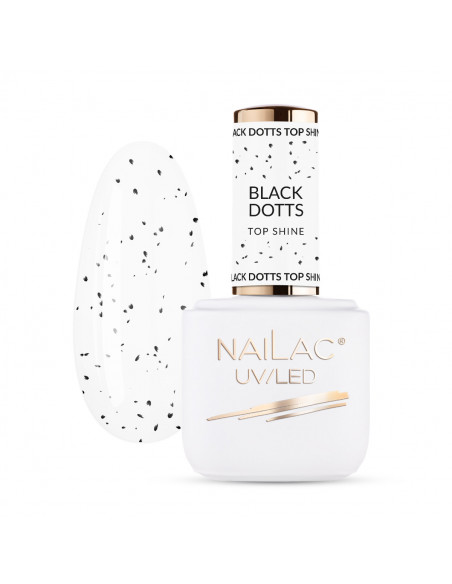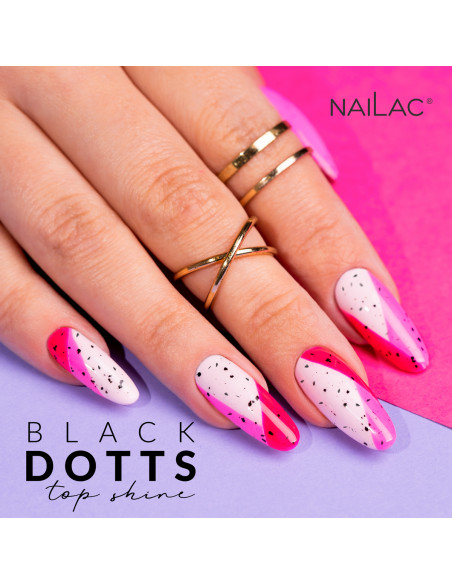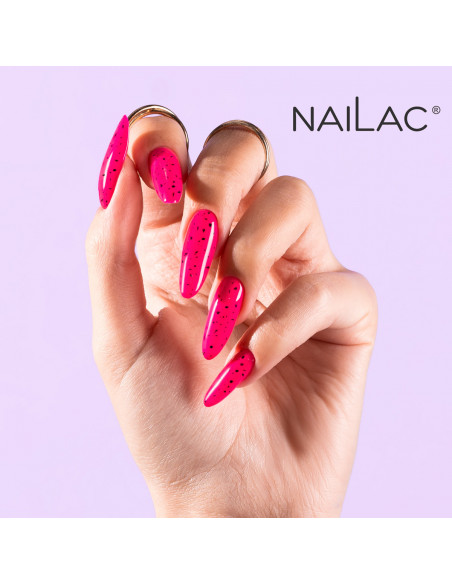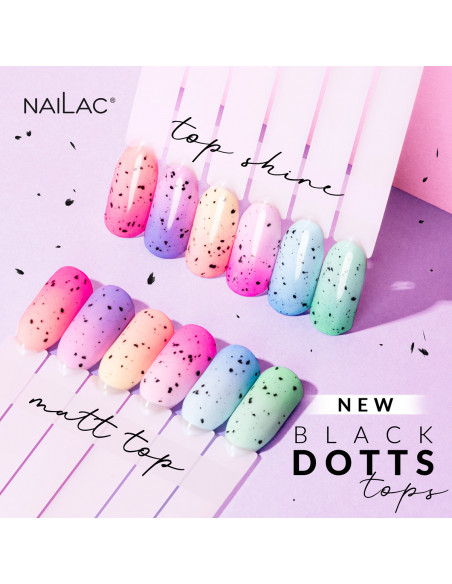 Black Dotts TOP Shine NaiLac 7ml
Black Dotts TOP Shine is a guarantee of trendy and shiny nail design in few minutes! If you are looking for a really spectacular finish, with which even the simplest manicure will become trendy, reach for the transparent top with thousands of small, black, irregular flecks. When applied on a filed and dusted nail plate or any hybrid polish, it will cover your styling with an extremely shiny and non-yellowing coat. It's a WOW effect, which you will get in one stroke of a brush!
Black Dotts TOP Shine is:
    a transparent, non-yellowing product that gives the effect of black, crushed flecks on your nails
    shiny finish, which will surprise you
    time and product saving - just a thin layer of the top coat allows to achieve an extremely fashionable effect
    self-levelling product for quick application
    no scratches thanks to truly resistant formula
Directions: Apply Black Dotts TOP Shine to filed and dusted nails or top coat of hybrid polish for a shiny finish.
Purpose

Permanent nail polish

Density

Medium thick

Effect

Top hybrid without washing

Application

1-2 thin layers

Removal

After tarnishing, it is dissolved in #NailOFF liquid

Ingredients