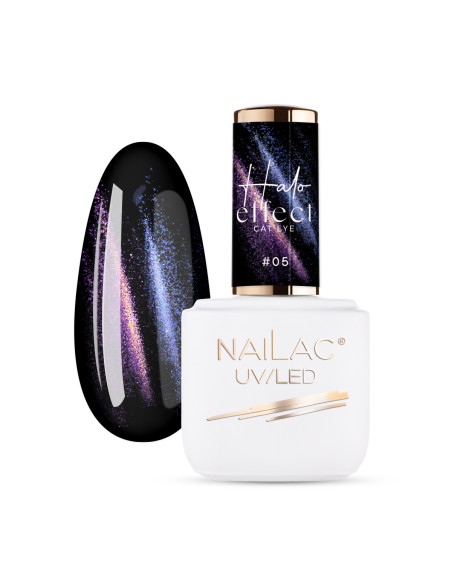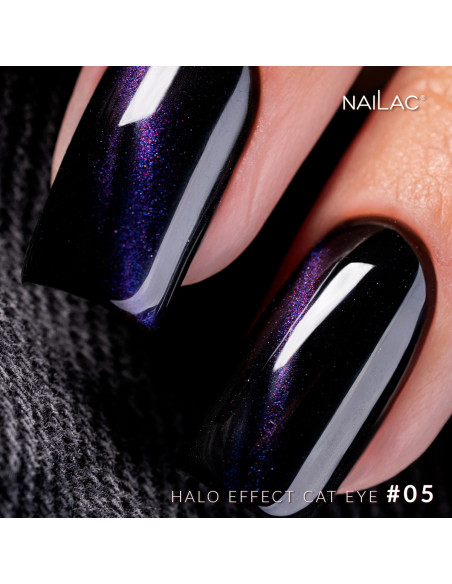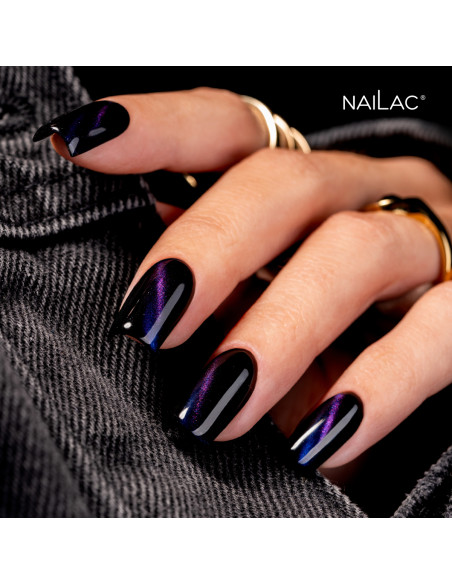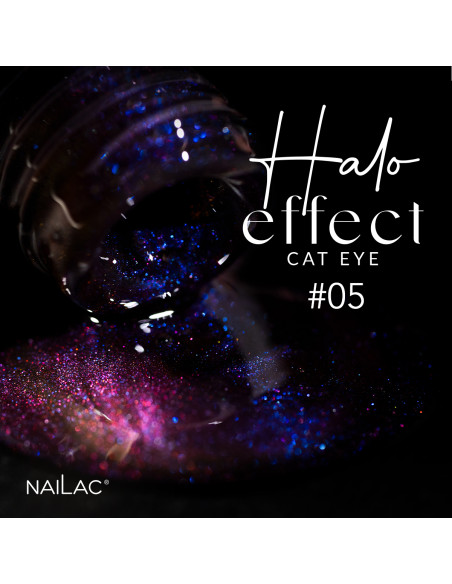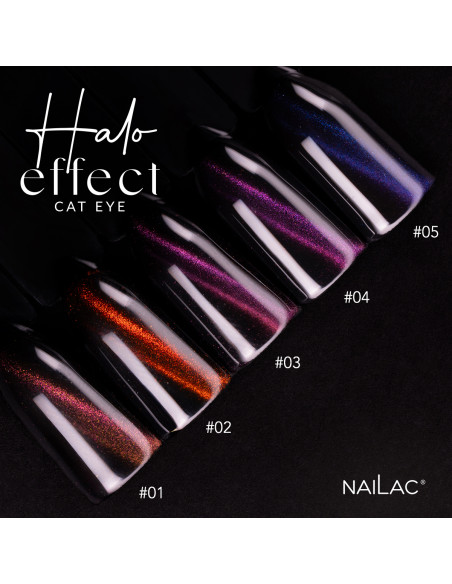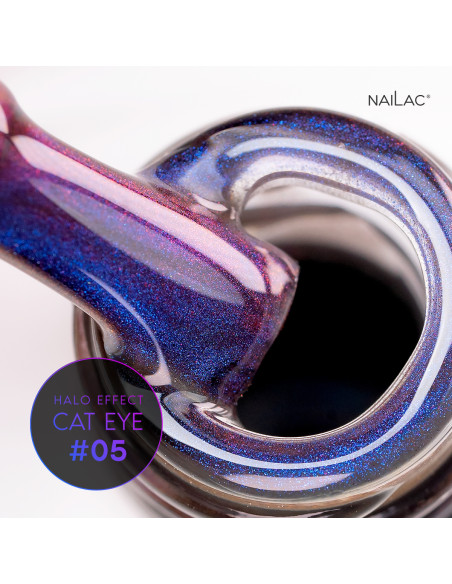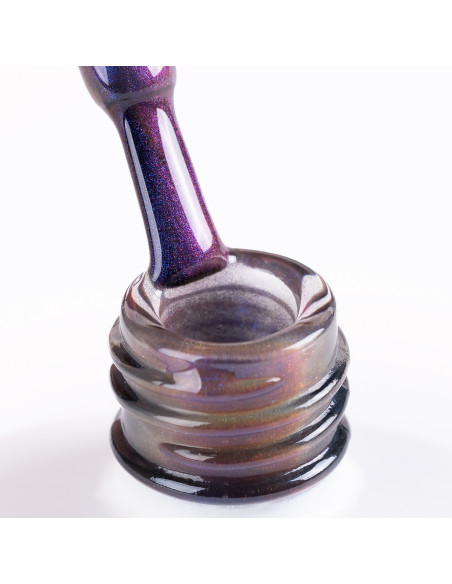 Halo Effect Cat Eye #05 NaiLac 7ml
Available
PTU PL 23%
VAT included

Charming purple or mesmerizing navy blue? You don't have to choose - the glittering particles in the magnetic hybrid polish intermingle with each other and form a shimmering glow. Create a style with a cat's eye effect on your nails, which - depending on the angle of the light - seduces with a unique glow.
Do you want to discover the true beauty of the Halo Effect? Use a special magnet, and illuminate the resulting glow with lamps from two opposite sides to see two, multicolored streaks.
Halo Effect Cat Eye magnetic hybrid nail polishes - put a cat eye effect on your nails.
NaiLac Halo Effect Cat Eye magnetic hybrid nail polishes with a million muticolored particles create luminous glows that change their dominant color depending on the angle of the light. To spread the metallic filings, just use a special magnet so that the characteristic multicolored trails appear.
Magnet hybrid polish #01 shimmers with shades of gold, pink and orange enriched with emerald highlights. #02 is an explosion of orange-gold flecks, sparkling like lava. NaiLac polish #03 hides a sensual duet of pink and purple, which in shade #04 is enriched by warm orange tones. The last polish of the Halo Effect collection closes with #05, where purple and dark blue blend together.
Multicolored streaks accompanied by black is a recipe for a spectacularly shimmering cat eye effect on the nails. Just move your hand slightly, and your styling with any Halo Effect will undergo a luminous metamorphosis and enchant with a completely new shine. See how NaiLac metallic hybrid nail polishes will shine on you....
Purpose

Permanent varnishing of nails

Density

Medium thick

Effect

The effect of shiny particles

Application

1st layer

Curing time

Dual NaiLac LED: 30 seconds, UV: 60 seconds

Removal

After tarnishing, it is dissolved in #NailOFF liquid

Ingredients

ACRYLATES COPOLYMER, HEMA, TRIMETHYLBENZOYL DIPHENYLPHOSPHINE OXIDE, p-HYDROXYANIOSOLE +/- CI 45380, CI 15850, CI 77491, CI 15985, CI 77492, CI 77007, CI 77510, CI 77742, CI 77289, CI 77499, CI 77891, CI 77000, CI 77820, MICA.