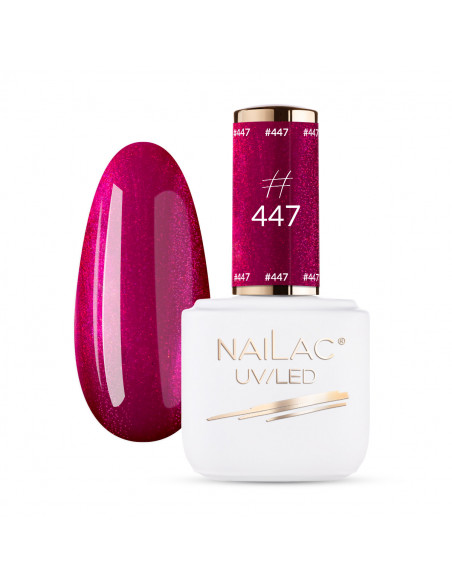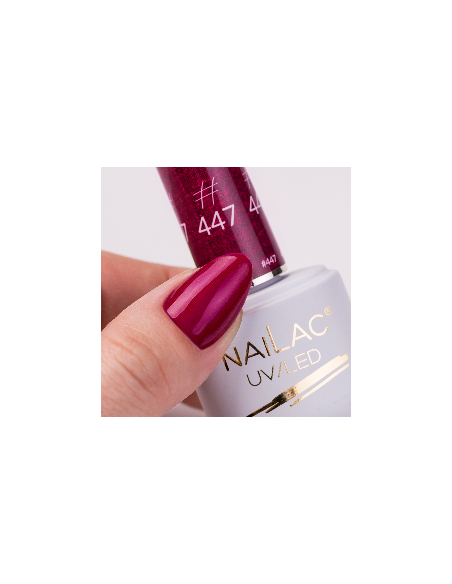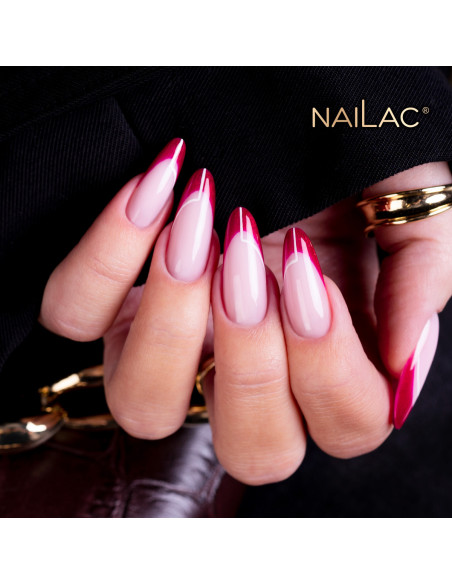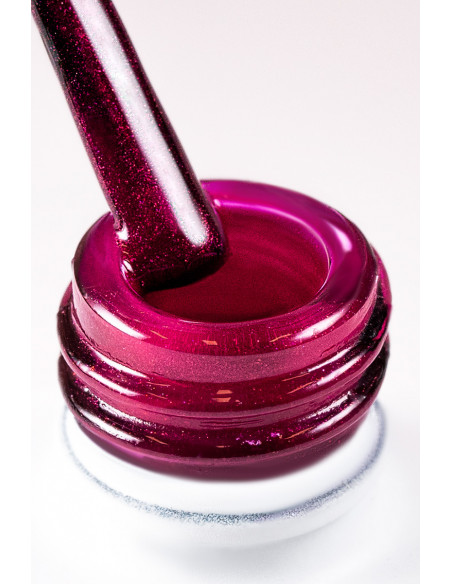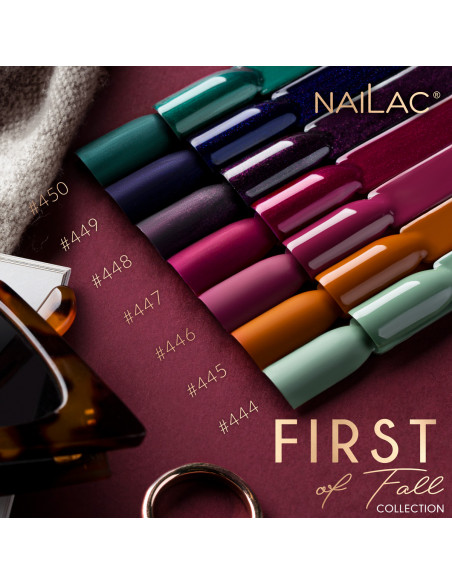 #447 Hybrid polish NaiLac 7ml
Available
PTU PL 23%
VAT included
Intense, seductive and dynamic red adds confidence and sexy touch. With #447 in this season's extremely desired shade you cannot afford to hide in the crowd. It's a color for the brave ones who don't like to go unnoticed, that's why we embedded shiny particles in its deep red heart. 
Forget about accents! Hybrid varnish #447 accepts only total look stylizations and hates company in a manicure!
Colour of the NaiLac hybrid polish #447: intense red
NaiLac hybrid polishes were created for women who, apart from the extensive colour range, are looking for the comfort of application and the guarantee of great value.
• Easy to apply - They have self-levelling properties
• Odourless
• Offer perfect coverage with 2 thin layers
• Modern formula that looks like classic nail polish
• They do not wrinkle in the lamp, do not shrink during curing, oxidation and they do not change colour
• Do not contain formaldehyde
• NaiLac hybrid polishes are tested on individuals with AD
• Instant and easy to apply
• Perfect to be used on natural, gel, acrylic nails
• They dissolve in the #NailOFF fluid
 • Time of curing in the LED lamp: 30 seconds, and in UV - 60 seconds
• Recommended by the brand of Professionals - SPN Nails Professional
Nail polish color

Claret

Purpose

Permanent varnishing of nails

Density

Medium thick

Effect

Strong, strong pigmentation

Application

2 thin layers

Curing time

NaiLac LED: 60 seconds, UV: 90 seconds

Removal

Liquid dissolving # NailOFF