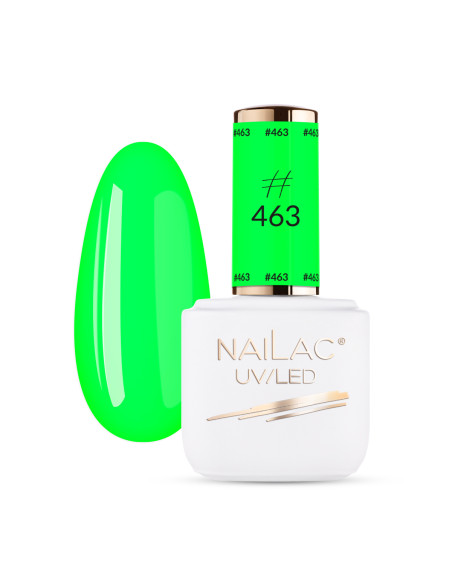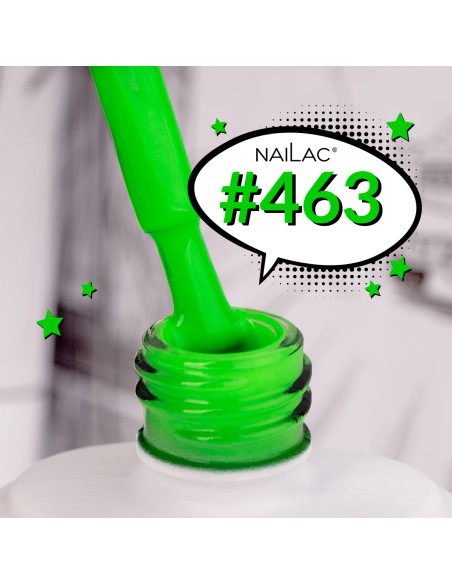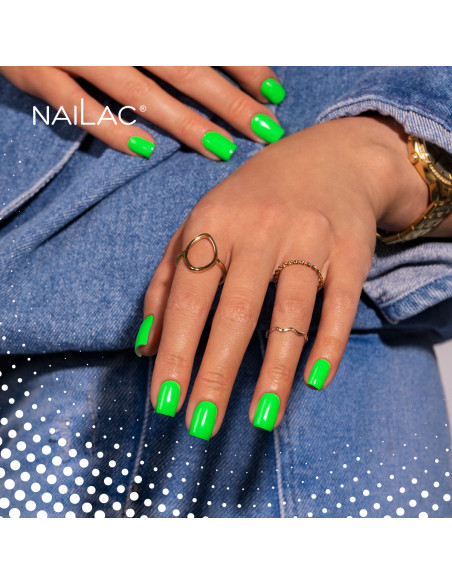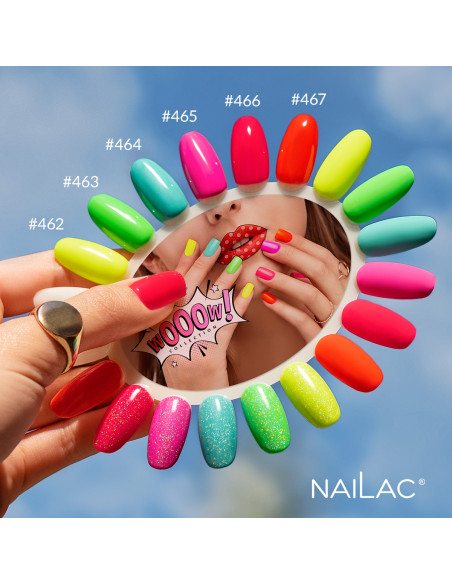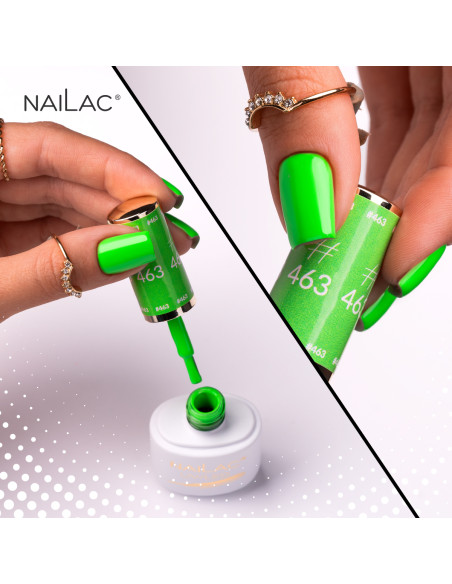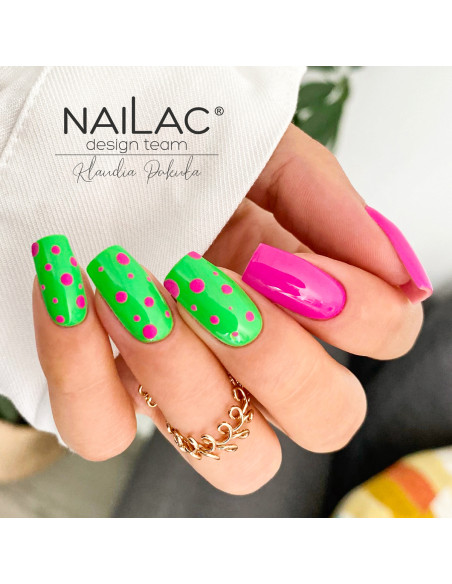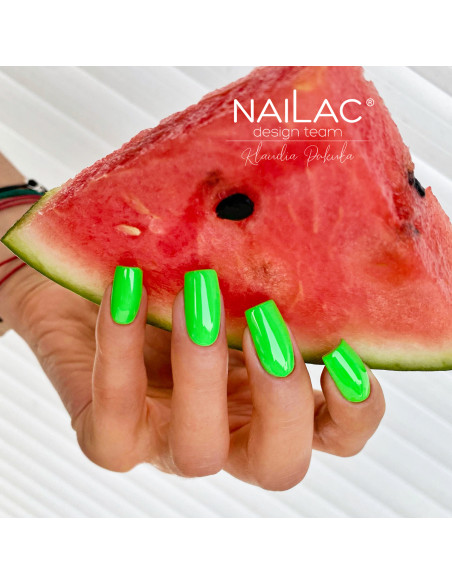 #463 Hybrid polish 7ml NaiLac
Available
PTU PL 23%
VAT included
You haven't seen it in this version yet! Meet the new face of green #463, which will steal the hearts of all fans of neon nails. If you take a brave approach to fashion and #mani, your summer stylizations cannot do without this bright green colour. With #463 on your nails, you'll gain energy for action, create a truly holiday vibe and create custom styles that will make you stand out from the crowd. It's time to enjoy life in the shade of green! 
Whatever your summer plans, let yourself fall in love with the colourful madness of phenomenal neons, which will create a WOOOW! effect on your nails and give you confidence!
Get ready for summer with a collection that will have you shouting WOOOW! It's 6 neon colours that will delight you not only with their various shades, but also, and perhaps most importantly, with their excellent coverage (ON ONE COAT!) and easy application. Try it out yourself and find out that getting a summer #mani with a WOOOW! effect is really easy.
NaiLac hybrid polishes were created for women who, apart from the extensive colour range, are looking for the comfort of application and the guarantee of great value.
• Easy to apply - They have self-levelling properties
• Odourless
• Modern formula that looks like classic nail polish
• They do not wrinkle in the lamp, do not shrink during curing, oxidation and they do not change colour
• Do not contain formaldehyde
• NaiLac hybrid polishes are tested on individuals with AD
• Instant and easy to apply
• Perfect to be used on natural, gel, acrylic nails
• They dissolve in the #NailOFF fluid
 • Time of curing in the LED lamp: 30 seconds, and in UV - 60 seconds
Nail polish color

Green

Purpose

Permanent varnishing of nails

Density

Medium thick

Effect

Oppressive, strong pigmentation, neon

Application

One layer

Curing time

Dual NaiLac LED: 30 seconds, UV: 60 seconds

Ingredients