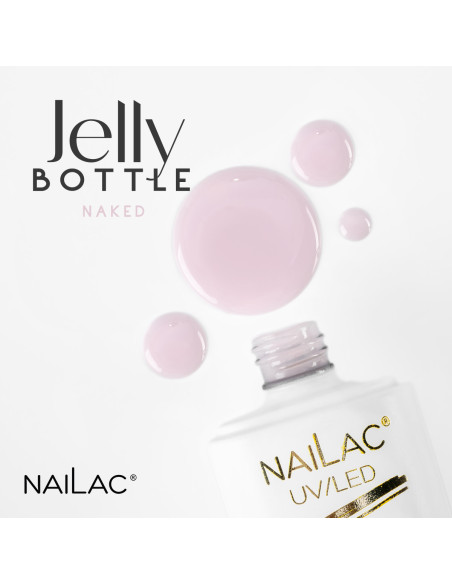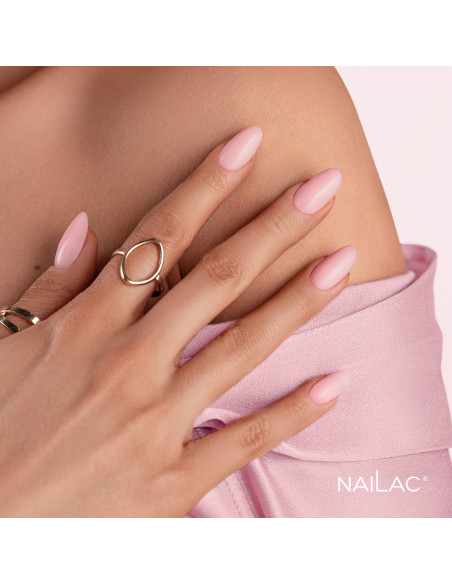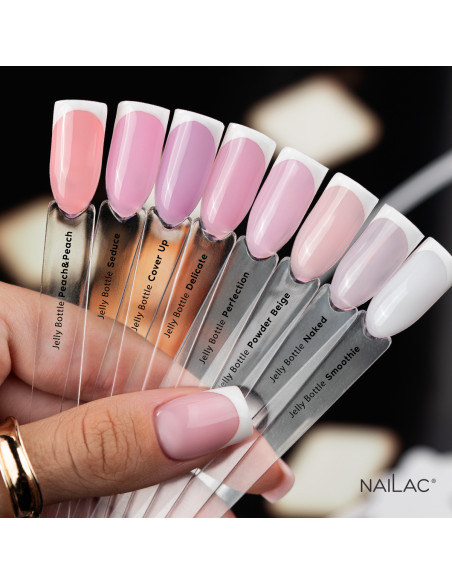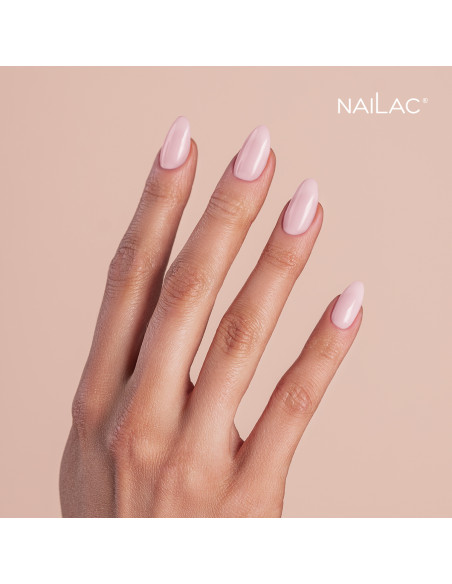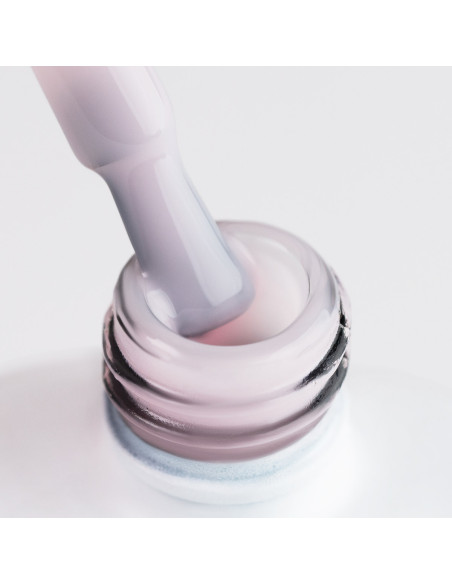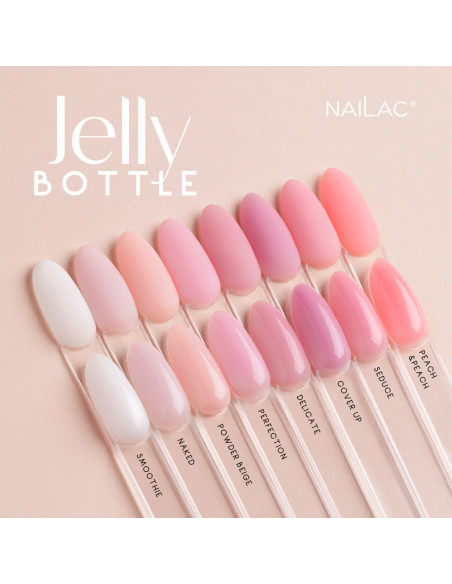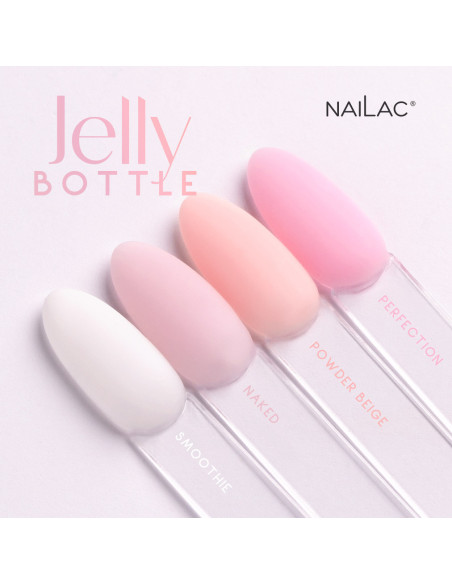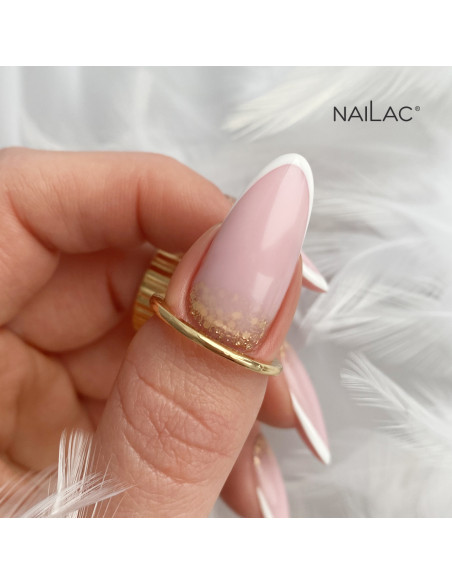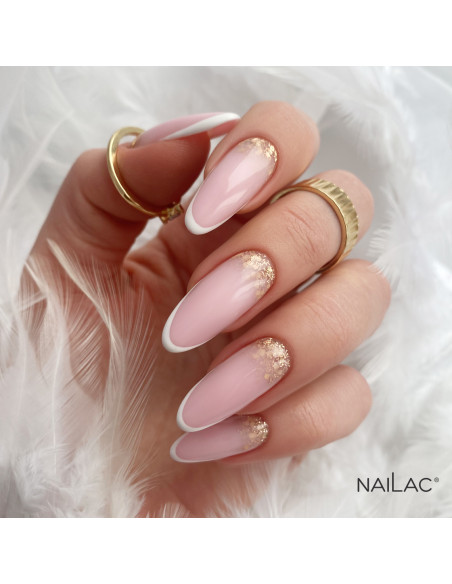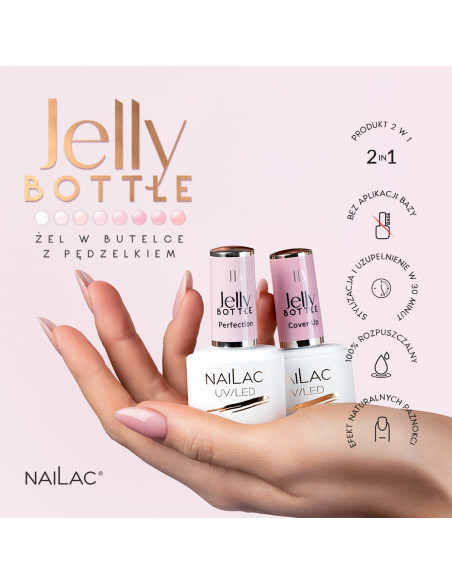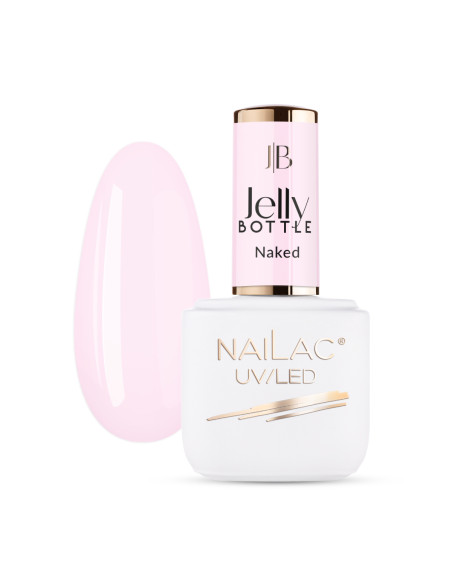 Jelly Bottle Naked NaiLac 7ml
Unavailable
PTU PL 23%
VAT included

Are you a fan of subtle blushes that beautifully highlight your tan? With Jelly Bottle Naked on your nails you won't feel naked at all! This shade will dress up your nails in a pastel-pink, delicate shade perfect for spring looks. It will look great solo, while enhancing the natural plate, and will charm in French nail designs. 
A quick refill for nail styling. Fast and effective leveling of nail imperfections. Solid strengthening of the natural plate. Safe styling even after 4 weeks of wear. Insane, matching skin tone and plate colors. Is this what you expect from your nail products? 
Discover our #NEW! Jelly Bottle, the gels that must be in your home and professional salon! 
These are 2-in-1 products, which we enclosed in bottles with a brush. 
You don't need an additional basecoat to apply them, so they are both a base and a building gel, which definitely speeds up your work! You'll also gain time during removal - Jelly Bottle are completely soluble, and you don't need to use a cutter to remove them. You'll also love them for their formula, which means you'll be able to wear the styles on your nails safely for more than 4 weeks! If regular refills of your nail designs aren't always to your liking, Jelly Bottle are coming to the rescue.
Why you must have them?
Jelly Bottle's medium-thick consistency and self-levelling formula will make your work as easy as possible.
It will only take you 30 minutes to refill your stylization or correct imperfections!
Colors - from nude to pink - will perfectly match your skin tone, creating the desired natural effect on your nails
When you buy Jelly Bottle, you buy time for you, as well as your clients 
These are gels that have a reduced burn feeling in the lamp
Solidly strengthen and protect the natural plate without the need to apply a base coat
Jelly Bottle can be removed with a cutter, but are 100% soluble
Choose Jelly Bottle and make your nails even more beautiful!
Nail polish color

Light pink

Purpose

Gel for natural nails

Density

Medium thick

Curing time

Dual LED NaiLac: 60 seconds, UV 36W: 90 seconds

Removal

After tarnishing, it is dissolved in #NailOFF liquid

Ingredients